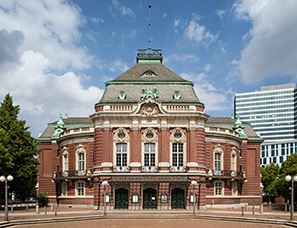 The Laeiszhalle/ Kleiner Saal in Hamburg welcomes the audience and fans of classical music in Hamburg city to enjoy a classical evening with the concert pianist Ioana Maria Lupascu who will perform a piano recital on February 19, 2016.
This event will be resceduled for a later date.

This piano recital is the result of the musical collaboration and achievement between the pianist Ioana Maria Lupascu who has performed with many symphony orchestras in Europe and had a successful collaboration with the conductor, composer and orchestrator Samer Hatoum with the Ploeisti Philharmonic Orchestra.
This piano recital ( Piano Jewels ) is meant to bring the classical music concert fans and the new generation together and to encourage young people to learn more about piano musical abilities.